Most of the houses and apartments might have multiple floors. When it comes to cities especially Bangalore, it has more than 90% of the homes are apartments and have more than two stories. There is more than 60 to 70% of families that live in these houses most of them have kids. It is essential to ensure they have much space for recreation and most of the time they play around the house without recognizing their surroundings. Most people love windows without grills, they may look nice, but they are unsafe, but it is a trend to keep the house look good; also the stairs and balcony are some of the things that possess a mortal threat to the kids.

FREE INSTALATION
We offer absolute Free Installation of nets fixing for all types of requirements in anywhere in Bangalore
ASSURED LOW COST?
Our Pricing with Given Quality Materials is the BEST in Bangalore.

WHY SAFETY NETS?
A safety net is a net protect from injury after from falling from height by limiting the distance they fall.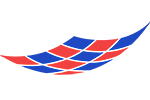 PREMIUM QUALITY NETS
Our Warranty of the material & work gives us ahead in the market.